Main Function

The casting shoulder is pressed in a concrete sleeper and assembled with an E clip in order to fasten the rail.

Types

Variety types for Pandrol E Clip system and Fast Clip systems.

Surface Treatment

Plain

Material

QT450-10
Application for Rail shoulder in E Clip System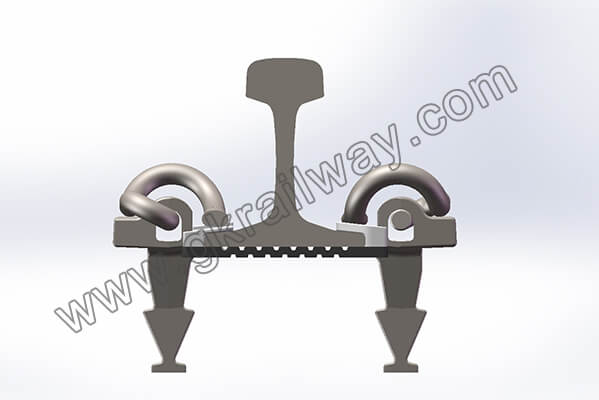 | Item | Component | Types | Material |
| --- | --- | --- | --- |
| 1 | Rail Clip | E1809, E2052, E1804, E2055, E2005, E2006 | 60Si2MnA |
| 2 | Casting Insert | According to customer's drawing | QT450-10 |
| 3 | Rail Insulator | According to customer's drawing | PA6+30%GF |
| 4 | Rail Pad | According to customer's drawing | Rubber |
Do You Have A Railway Project We Can Help With?
How to make the Rail Shoulder? – Lost Foam Technology
Lost Foam is a unique casting process which is ideally suited to the manufacturing  of  geometrically  complex  parts  with  one  cast.  The main  characteristic of the process – as already stated in  the name "Lost Foam" – is the use of "lost" patterns made of organic foam materials. The patterns are inserted into a mould material that is free of bonding agents by using vibration compression. During casting, the pattern is then pyrolysed by the molten steel, thereby creating a hollow space which the molten steel fills up. In this way, an exact metallic cast copy of the pattern is created. In addition to the possible geometric complexity, Lost Foam cast parts distinguish themselves through their excellent surface qualities and dimensional accuracy.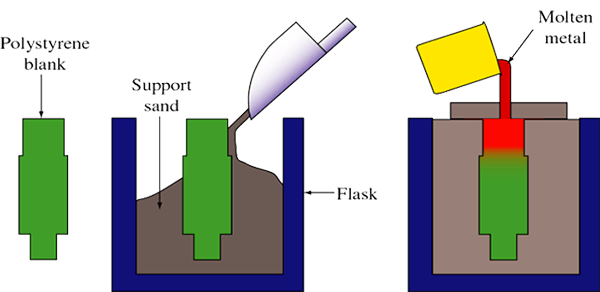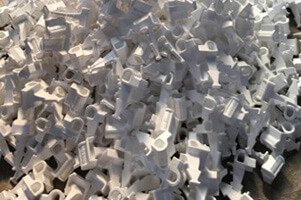 Process 1: Pattern Creation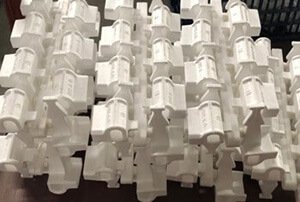 Process 2: Pattern Clustering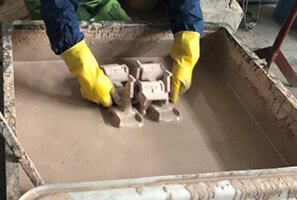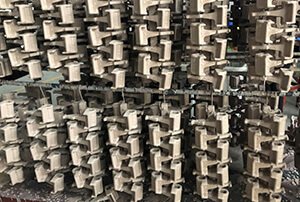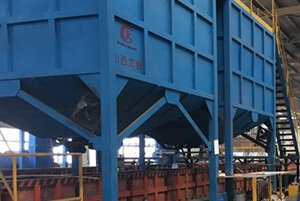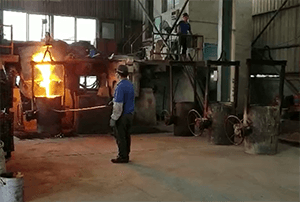 Process 6: Casting Molten Metal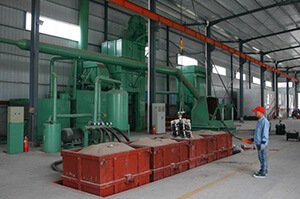 Process 7: Cooling And Extraction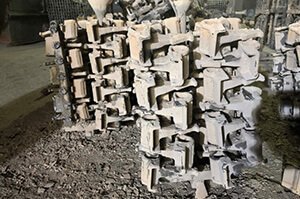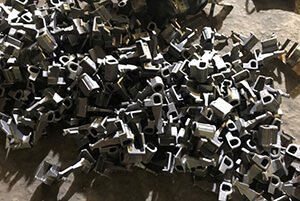 Process 9: Shot Blasting And Fettling
GK RAILWAY
GK Group,  is an enterprise manufacturing railway fasteners, whose products cover fields of railway, urban rail, mining, etc.
There are two factories located in Zhangzhou Fujian and Anyang Henan, which are all CRCC and ISO certificated, with a total area of about 320,000 ㎡, workers over 300, and an annual sales volume of over RMB 200,000,000.
Founded in 1960, With over 50 years of specializing in railway fasteners, GK has served many demanding markets worldwide, including USA States, Chile, Argentina, Ecuador, Brazil, Thailand, Indonesia, Malaysia, Vietnam, Spain, Italy, Romania, England, Kazakhstan, etc.
Our Certificates
With ISO and CRCC certificated, Guokeng tries its full efforts to save cost for each client by upgrading our Production Equipment & Inspection Facility & Quality Management System to be more efficient, economy, and also with good quality control capacity. Quality and reliability are always our culture. We will never stop upgrading and developing, and will spend our whole life in delivering best quality and service.